Reference Tools
Exhibitor Portal
Dear exhibitor!
This page is designed to streamline your preparations for your presence at the event. It compiles a wealth of practical information that will help you plan your participation and visibility at the Salon de l'agriculture.
Please bookmark it now for easy access!
Essentials
Exhibitor's manual
This manual will be your bible for the event. It contains a lot of practical information for planning your attendance.
Regulations
The regulations encompass all the norms, standards, and procedures to which you commit as an exhibitor at the Salon de l'agriculture.
Floor Plan
Please note that booth numbers have been changed from last year.
The 2023 Salon's floor plan is available for reference.
Visibility Plan
COMING SOON
Online ticketing service
You can now get your tickets with discount code.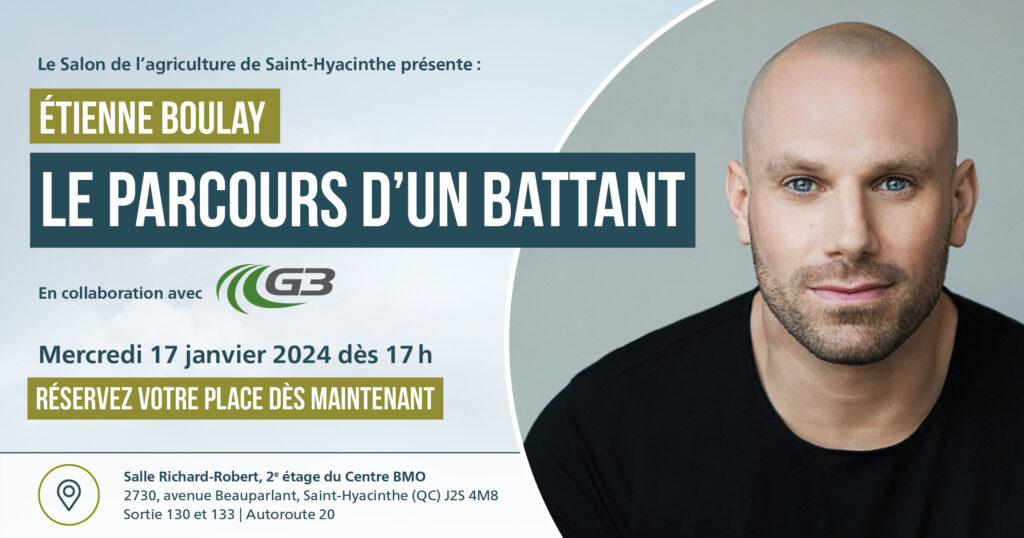 Order Forms
Here are all the services offered to you to ensure the smooth operation of your booth during the event.
Starting from October 17, 2023, you will be able to complete the order forms to take advantage of these services.
Tools to shine
Various customizable formats will be offered to help you showcase your presence as an exhibitor on your various platforms.
Logo Usage Guide
Coming soon
Shine on Social Medias
Coming soon
Shine on the Web
Coming soon
You missed our last newsletters?
Newsletters to come.
You still have questions?
Get in touch with us
If you still have questions regarding your presence at the Salon de l'agriculture, please email us at infosalon@goxpo.ca.
A member of our team will be happy to assist you.
Information session
Webinar registered on october 16th regarding the next edition of Salon de l'agriculture.
Please note that the document and video are in French.